Ericha Johnson says "My Family Has a History Here, Too."
Like most parents in Wilmette, Ericha Johnson is thrilled to live in a community with stellar schools, a rich array of activities and friends, a church home, and a convenient commute to work. Her daughter graduated from New Trier High School class of 2015 and is now succeeding at Vanderbilt University in Nashville. Her son, a freshman at New Trier, is also doing well in school.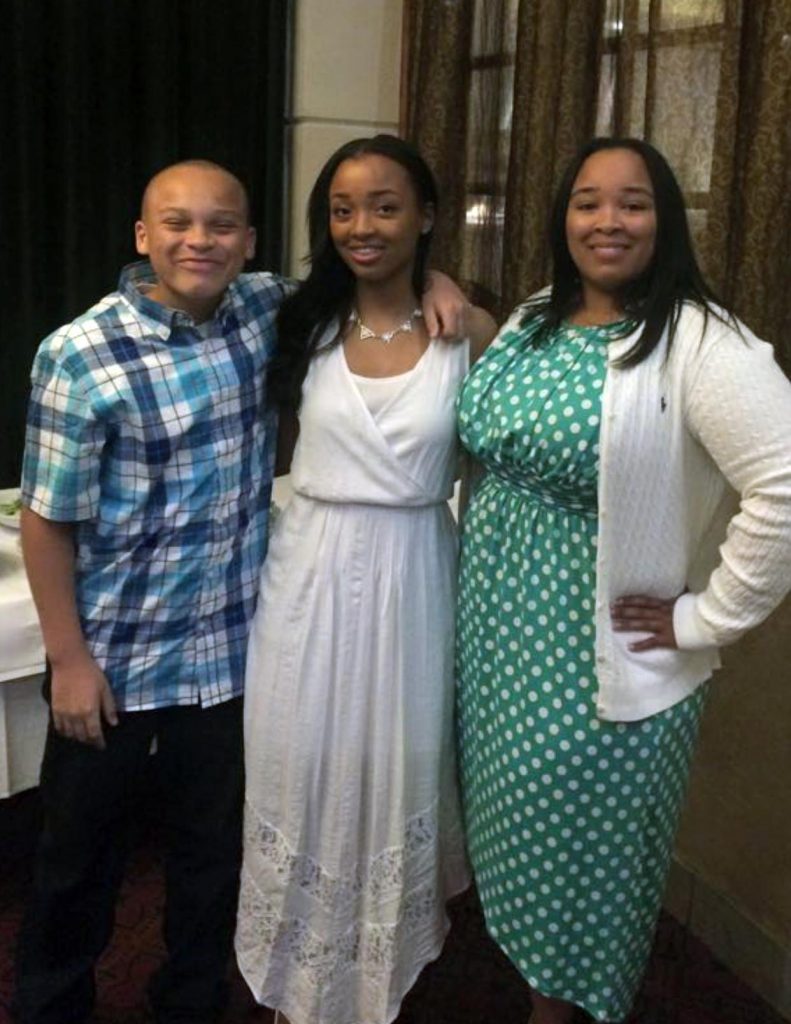 But soon, all that may be disrupted.
Johnson is an executive administrative assistant at Astellas, in Northbrook. She's a single mother who spends 75 percent of her salary on rent, which will increase again soon. "We don't go out to eat. We don't travel. We buy only what we need. I know other single moms within the community are having the same plight I'm having," she says.
Johnson puts much of her available time and energy into affordable housing advocacy—particularly a proposal for a new development at Cleland Place—with Open Communities partner, the Wilmette Justice Team. But when the issue comes up on the Wilmette Plan Commission agenda, there is enormous resistance from people who want the community to "stay like it is."
"People hear 'affordable housing' and they hear drugs, gangs and violence. But we're people that are already in the community, someone you may know. I feel like my family adds value to this community with diversity and a different perspective. It's a gain, not a loss, to the community," she points out.
Johnson looks at a recent incident where a youngster wrote a racial slur on the bathroom wall of New Trier High School as a teachable moment, and is involved in a community forum to examine the incident. "I just want my son to come home safe. This is the only community my son knows, where he has an opportunity," she says.
Almost two decades ago, she was making a daily 2 ½-hour commute by train and bus from South 95th Street in Chicago to the North Shore "because that's where the jobs were." Through her church community at St. Francis in Wilmette, she connected with a parishioner who had an affordable 3-bedroom townhouse renting for $1,675 in Winnetka, and she moved in. "An end unit there now rents for $3,200 per month," she adds.
Johnson will continue her advocacy, even though she worries about having too much income for her family size to qualify for affordable housing and she says "It's hard because there's so much pushback.
"If it won't help me, maybe it will help someone like me who is working hard to make ends meet," she says.
Contributed by Carol Sadtler, Open Communities